Surveillance And Security
Project Brief Introduction
The solution of iSEMC security system comprehensively integrates video monitoring, network transmission, signal analysis and processing, data exchange, security linkage, implement access to the various business systems, to provide comprehensive, convenient, reliable, comprehensive and strong expansion through the communication platform for users.

Multi level dispatching users can visualize in different locations, providing two-way real-time video and data to help commanders at all levels of command, quick decision-making, real-time scheduling, and emergency disposal. The system realizes the functions of video capture, data transmission, data exchange, equipment linkage, and the system becomes a entirety, which is simple and easy to operate.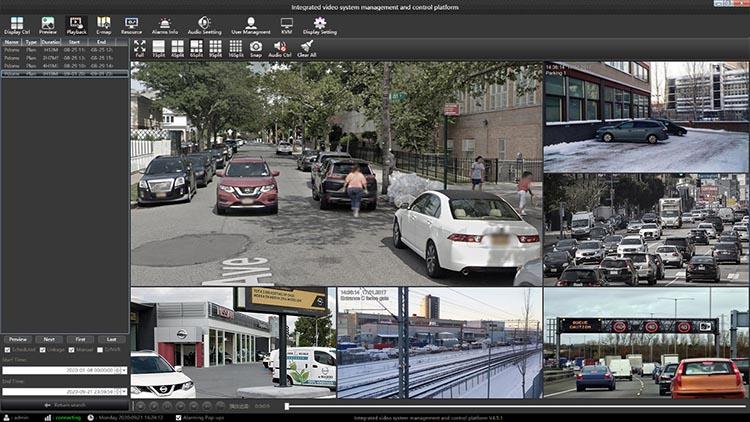 Real-time video monitoring
According to the different monitoring demand, location and corresponding deployment scenarios, the front camera can be connected to the monitoring platform through the network. When we meet large amount of data, 24 hour uninterrupted supervision will be managed by disk array storage and real-time monitoring. The control program of scheduling system for all types of data is the key to the dispatching work, video wall display system continuously work for 7x24 hours, to ensure the timeliness of the scheduling and control.
Remote storage
The system supports image transmitting function, when multiple users reuqest real time viewing at the same time on the same image camera

it uses media server to realize real-time transmission of image flow, reduces video bandwidth occupied by monitoring system at the same point, avoid network congestion caused by internal business disruptions.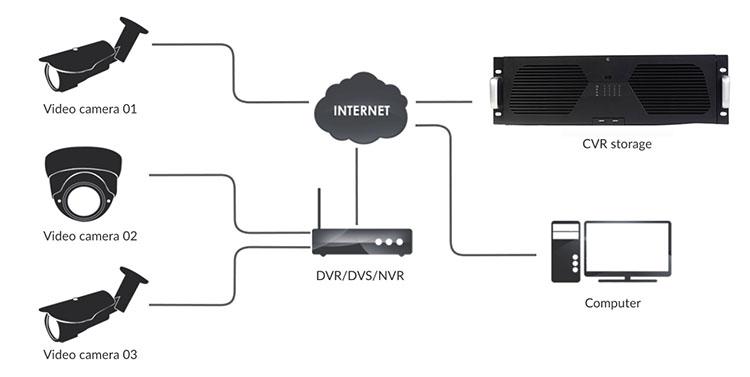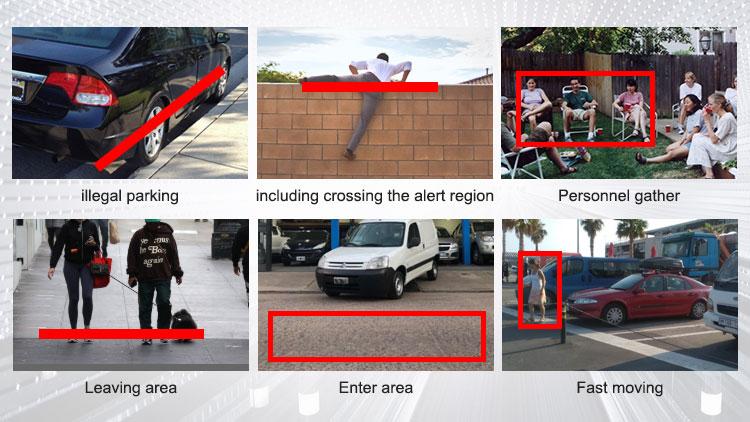 Linkage alarm
Once the front-end IPC detects an illegal intrusion, it will issue an alarm and start a series of linkages according to the settings. When an alarm signal is generated, all alarm information will be collected on the business client. The planning and scene of each alarm linkage can be managed through the alarm interface. Finally, various alarm information will be classified and counted through the alarm information statistics, which is convenient for viewing the real-time display terminal and can realize the alarm linkage function.
Electronic map
Support electronic map; easily define the monitoring points on the map; support zoom map; And view multiple cameras at the same time, view scene images and make PTZ control by clicking on the IPC icon.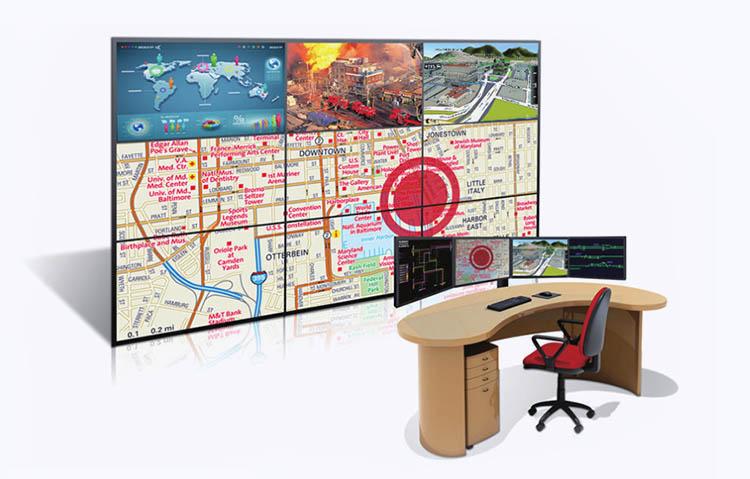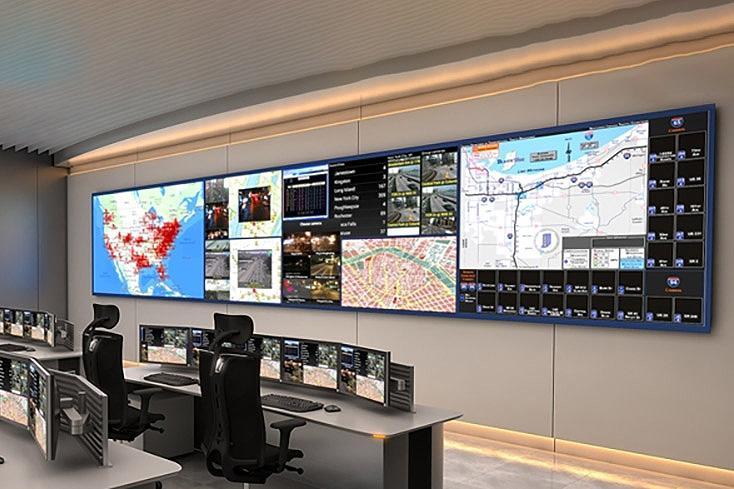 Intelligent Transportation