Professional Multiviewer supports centralized display of multiple video signal channels to a monitor, and supports KVM function. When the mouse moves to the corresponding window, you can control the corresponding input PC.
Used in various types:
Meeting room
Education
Finance
Composed Of These
Unlimited Chooses for Your Projects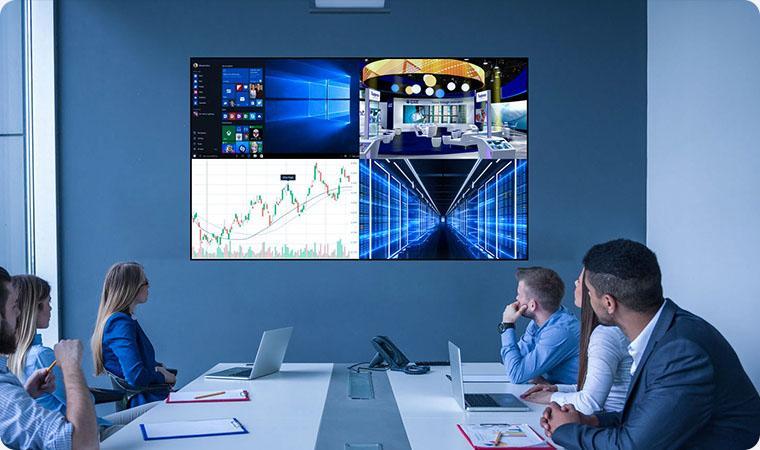 TK-UHD KVM(4K)
This is a high-performance 4K four-screen Multiviewer, which supports simultaneous display of 4 channels 4K 60Hz signal channels on the same 4K 60Hz monitor. At the same time, it supports KVM, suitable for Video Conferences, Education, Exhibitions, Stocks and other scenarios.Traverse
TM MHL
TM is a Multiviewer that supports 4 channels 4K60Hz input and 1 channel 4K60Hz output, And the input supports MHL,
you can use your phone as the input source through the phone data-HDMI conversion cable. Suitable for industries such as mobile phone projection or Network live.
TS Modular
TS adopt modular design, customizable 2~16 channel input, each input card is equipped with BNC/HDMI/VGA interface, supports 1 channel HDMI and 1 channel VGA synchronous output, supports PIP, zooming, roaming, stretching...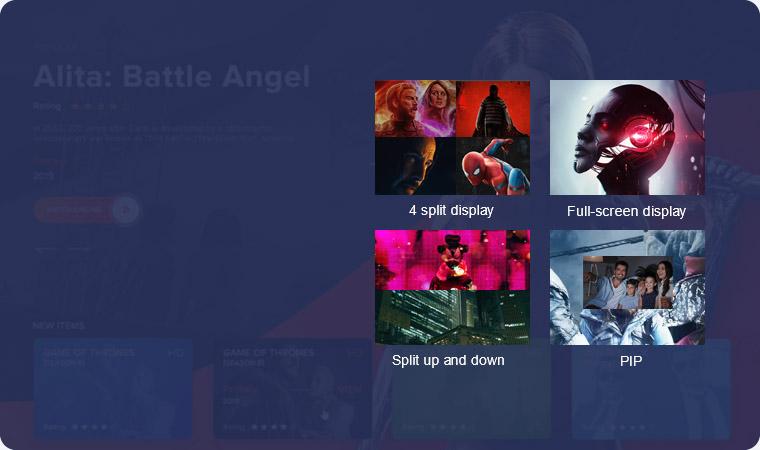 Application Industry Case